Profile for lincoln (1716)
Personal Information
| | |
| --- | --- |
| Username | lincoln |
| Comments Posted | 11660 |
| Combined 'Cool!' Score | 0 |
| Total Tags Entered | 4620 |
| Total Frontpaged | 121 |
| Frontpaged Stories (my headline) | 33 |
| Frontpaged Stories (other headline) | 3 |
| Rejected Stories | 51 |
| Frontpaged Alt Headlines | 44 |
| Rejected Alt Headlines | 268 |
| Frontpaged Discussions | 44 |
| Rejected Discussions | 52 |
| Stfu Index | 0.0 What is this? |
| Nancy Metric | 0.0 What is this? |
Biography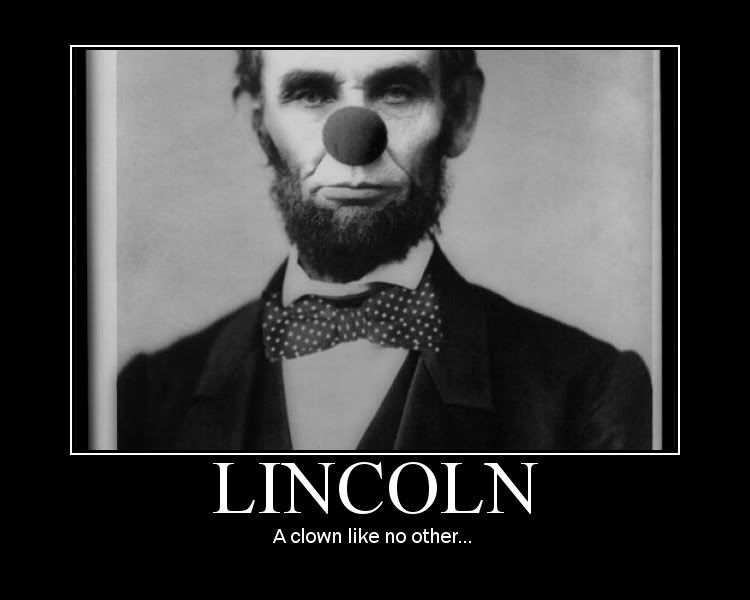 Biographer: sockpuppet
If you were logged in you could write a bio for this user.
Recent Comments
Presidential Debate Thread
Presidential Debate Drinking Game!!!
I need advice. I'm a very fat guy and it's ruining my health.
Who are your favorite bN commenters?
Are there bNers that you like talking with, but wouldn't want to have sex with, and vice versa?
Vintage Demi Moore penthouse pics. I would rehab it.
So I guess I'm skipping the new XBOX
Gays "Make God Want to Vomit"
How to website
A beer packaged in a dead, nutless squirrel? Someone needs to buy Drew a sixpack
Activision Invested More than $100 Million in StarCraft II Development
Nuclear fusion – what is it worth?
Haley Joel Osment sees horny people
Steak or Chicken
I've been waiting on this app for nearly a month now. It's still stuck in review. Meanwhile 200 other fart app and fake location trackers have been approved.
Lots of racist black people set to confront lots of racist white people on the anniversary of famous speech denouncing racism. This will not end well
Rock Stars - Then & Now
Fanboyism and Brand Loyalty
Woman says she was fired for being too hot. If Subby had a dime for every time this happened to him.....
Is Israel turning into a 'burden' on U.S.?
Homer Simpson ranks as the best character in the last 20 years. Who are the worst? For once everybody can agree on #1
Man shoves vegetable up his ass in suicide attempt
House votes 219-210 to pass health care reform
Leader of the Tea Party condemns majority of teabaggers
"Yet another unbelievable feature: The price." Yeah, couldn't have said it better myself.
Howard Zinn dead at 87.